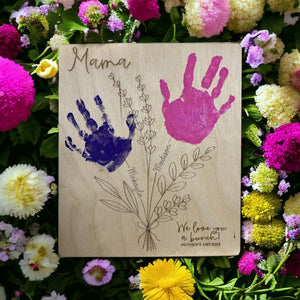 M and M Crafts By Lisa
Mother's Day hand flower board
Regular price
$25.00
$0.00
Unit price
per
Comes with 1-4 hands! Will be personalized to whatever name your mom/grandma/mother in law, etc is called. 
Please leave NAMES in the box for each flower. Please separate with a comma, and please double check each spelling of the names.
Comes with a small paint pot, leave the color you want in the box. If you order 1 hand, leave 1 color; if you order 2 hands, leave 2 colors, etc. 
---